Holidays in Barbiano -
Farm holidays in Val d'Isarco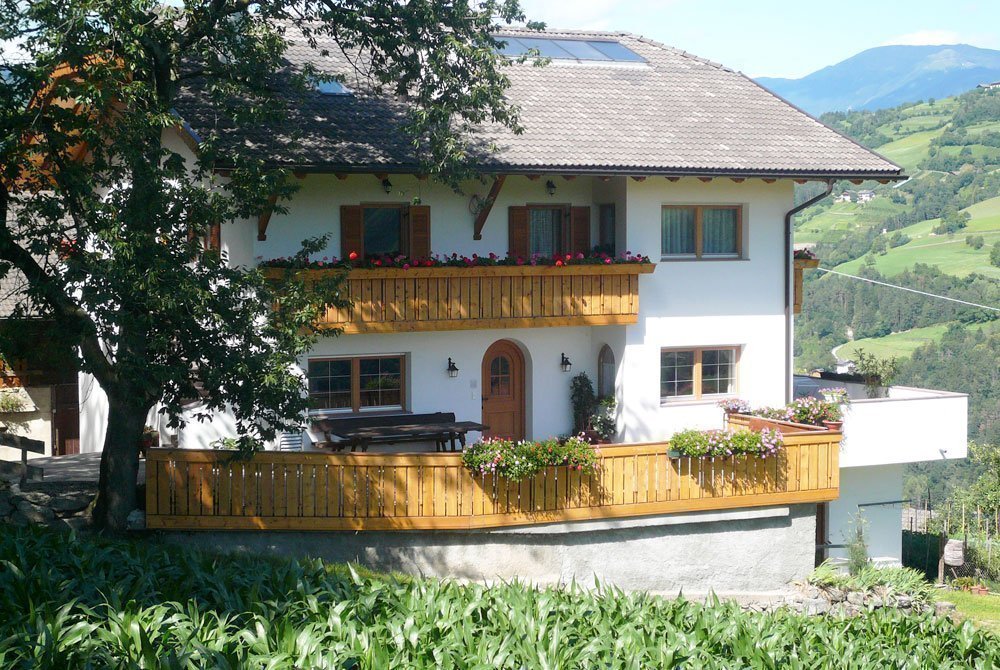 The farm Planatscherhof is located on a sunny slope in Val d'Isarco at an altitude of 680 meters above sea level. The vibrant valley represents a major north-south connection in South Tyrol. In the heart of a beautiful mountain landscape, surrounded by vineyards, forests and green meadows, you may spend a relaxing farm holiday in Val d'Isarco. The farm Planatscherhof owns a private hut in a magical position below the Corno del Renon. The local mountain of Barbiano, with a height of 2,260 meters towers above the municipality and provides the high alpine setting for your holiday in Barbiano. We are happy to accompany you in the summer to our alpine hut. In front of the rustic mountain lodge you may enjoy a romantic picnic in the open air and the breathtaking views of the mountains of the Dolomites.
Comfortable holiday apartments on the farm Planatscherhof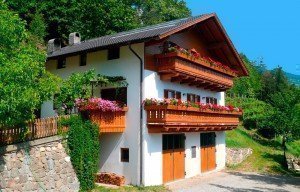 Three comfortable apartments for 2, 4 or 6 persons await you at our farm in Val d'Isarco. They differ in the size and number of bedrooms. The 6-person apartment is accessible for disabled people and has three bathrooms, one with shower, bidet and toilet, one with shower and toilet, and a third with bath tub and toilet. All accommodations have a fully equipped kitchen with living area. The bedrooms have a balcony from which you can enjoy the beautiful views of the Val d'Isarco. The apartments can be booked with or without breakfast.
Delightful holidays in Barbiano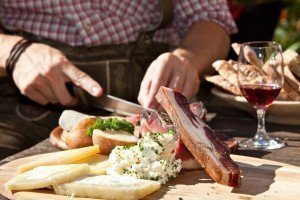 In our rustic farmhouse lounge we will spoil you with our home-made products. Fresh eggs, milk, juices and fruit spreads and a lot of other products, are produced on the farm Planatscherhof and can be acquired from our guests. For breakfast you can enjoy the delicious farm products. Our passion is to take care of the fruit and vegetable garden. Depending on the season, there are plenty of farm products for our guests. In the fall, in South Tyrol the Törggelen time begins.
Exciting holiday weeks on the farm Planatscherhof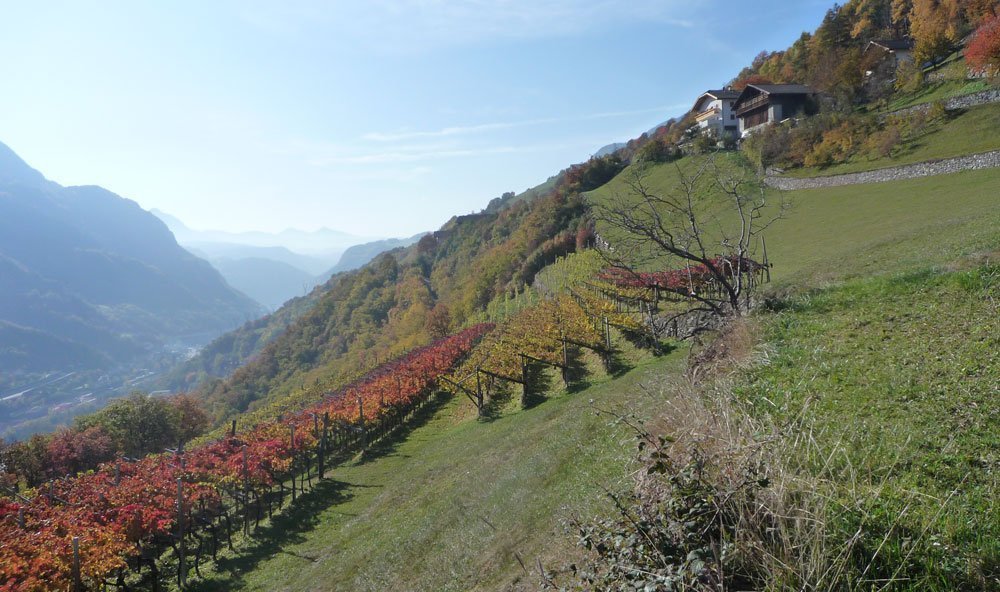 Beautiful hiking trails lead from the farm Planatscherhof in the area around Val d'Isarco. During the summer months, the waterfalls, the Barbiano Alp and the Corno del Renon invite you to exciting excursions into nature. At the Lake of Fiè, and the Caldaro Lake and the Monticolo Lakes you'll find crystal clear bathing waters in South Tyrol. Culture lovers can visit the Castle Trostburg or the historical centres of Merano, Bressanone and Bolzano. Alpine winter sports activities in Barbiano are offered in the ski areas Corno del Renon, Val Gardena, Alpe di Siusi and Plose.