Planatscherhof – South Tyrolean farm with private alp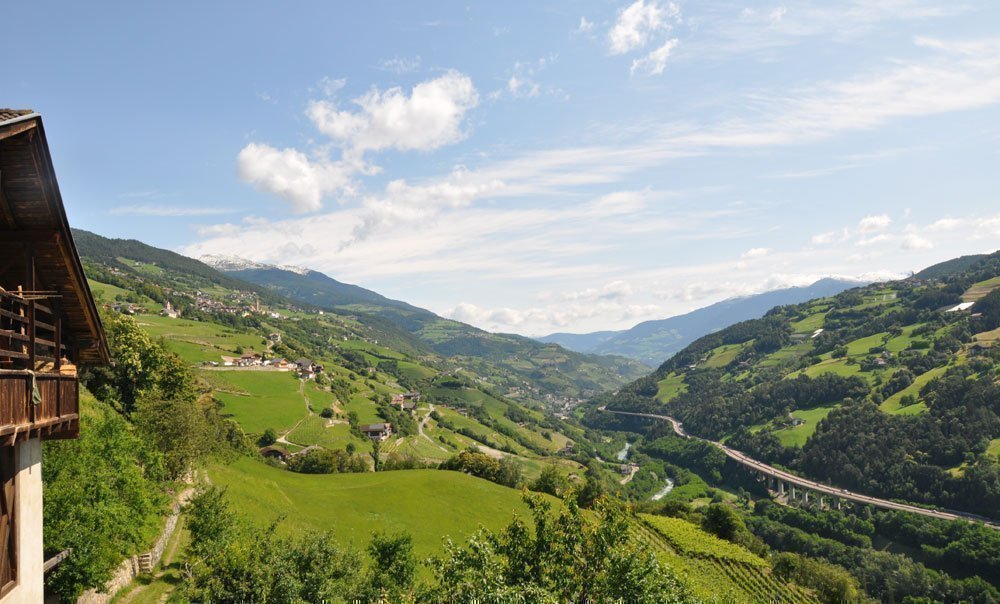 The farm Planatscherhof in Barbiano is ideal for an adventurous hiking holiday in Val d'Isarco. The South Tyrolean farm is located on a sunny slope at 680 meters above sea level and has its own alpine hut. In a wonderful location below the local mountain, the Corno del Renon, the lush green meadows stand out in the sunshine. From the Planatscherhof a wonderful hiking trail leads to the Barbiano Alp. During the summer, you will enjoy the scent of wild herbs and breathe in the clear mountain air. The alpine highlands offer stunning views of the mountain landscape of the Dolomites.  In the summer weekly we accompany you to our hut, where we prepare for you a exquisite snack and we show you the most beautiful peaks of the Dolomites.
Nature experience Alpe di Barbiano

In the heart of unspoiled nature on the Barbiano Alp beautiful hiking trails take their start. Your excursions into the natural mountain landscape can continue from our private hut at any time. The rustic cabin is the perfect place for a romantic picnic in the middle of the great outdoors. Give yourself a break and watch in the summer butterflies dancing from flower to flower, bees collecting the sweet nectar. The majestic peaks of the Corno del Renon and Mount Sciliar form the spectacular scenery during your stay at the alpine hut of the farm Planatscherhof.