Impressions of our alpine hut and the surroundings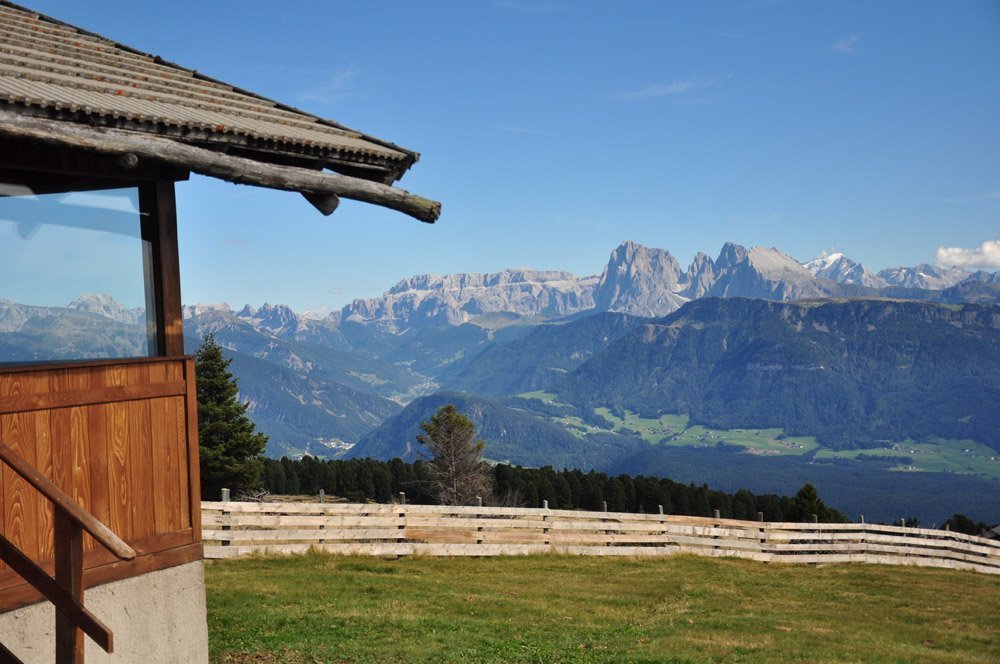 A popular hiking destination is our alpine hut. In the summer weekly we go with you to our hut and we prepare for you a exquisite snack.
It is embedded in beautiful meadows and located at about 2000 m above sea level, just below the Corno del Renon.
The beautiful panorama of the Dolomites and the fragrant mountain flowers invite every hiking enthusiast or bicycle fan to exciting tours. The walking time from the parking lot "Huber Kreuz" to the hut is approx. one hour. When you have reached your destination, you may lie down on the grass and listen to the heartbeat of the earth.