Farm holidays in South Tyrol: holiday apartments in Barbiano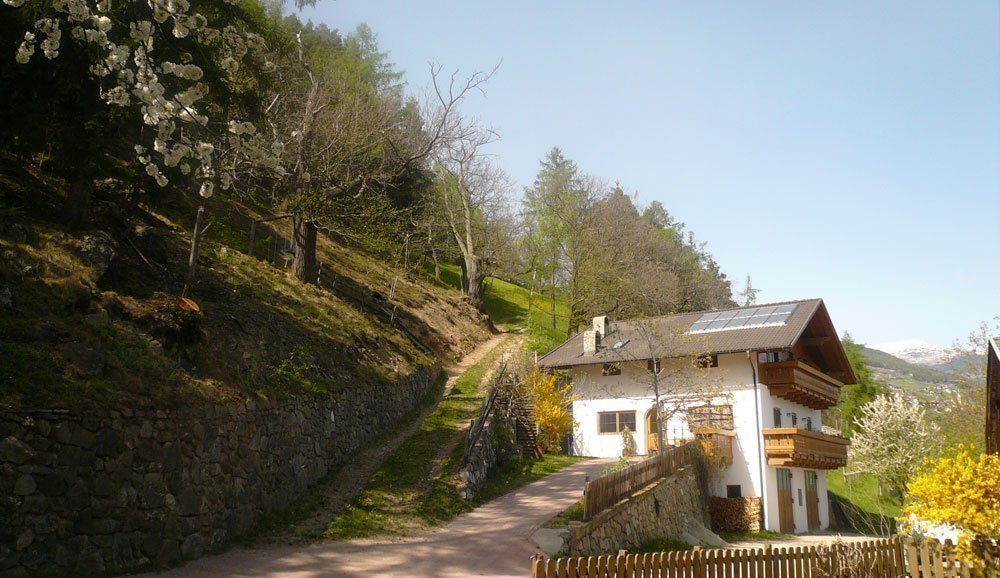 The farm Planatscherhof in Barbiano offers you a holiday home which is situated directly on the farm. There are three apartments which have been furnished with great care and are designed for 2, 4 or 6 persons. The largest apartment is on the first floor and has two double bedrooms and a twin room with a balcony. The 4-person apartment is on the second floor and has two double bed rooms with balcony. Also on the second floor is the 2-person apartment. It has a double bedroom with balcony. You may book the holiday apartments in Barbiano with or without breakfast.
All holiday apartments in Barbiano are equipped with a spacious eat-in kitchen with gas or electric stove, refrigerator and coffee machine. The two large apartments also have a wood stove. A bathroom with shower and toilet is available in all apartments. A terrace is available in all accommodations – a barbecue grill and a small herb garden can be found on your doorstep. The 6-person apartment is suitable for disabled guests and also has a bidet and a bathtub. Hand towels, toilet paper and bath towels are available at your arrival before in the apartments. Toddler equipment with cot, high chair and child seat is available on request, while several board games await you in the apartments. In our rustic lounge in the farmhouse we have set up a small bookcase, where various books are available for you.
The amenities in your holiday apartment: