Summer holidays in high alpine scenery
in Barbiano/South Tyrol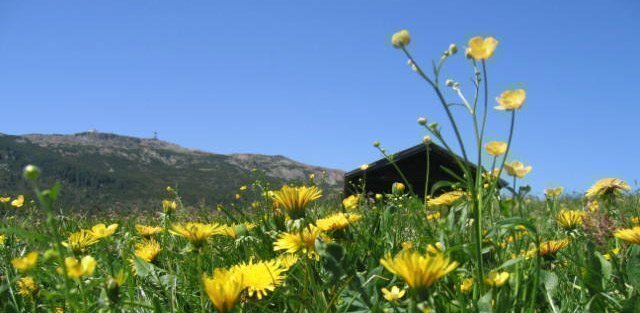 With an impressive alpine panorama, the community of Barbiano in South Tyrol welcomes you to Val d'Isarco for a relaxing holiday on the edge of the Dolomites. The striking landmark of the village can be seen from afar. The leaning tower of Barbiano was built in Romanesque architecture and has a clearly visible inclination angle. The community area extends from the valley to the summit of Corno del Renon. The local mountain towers above the village with its 2,260 meters like a mighty guardian. Excellent marked hiking trails lead into the high alpine regions around Barbiano/South Tyrol. A magnificent attraction is the waterfalls in the area of the village. The River Ganderbach crashes thunderously over several levels into the deep. The highest waterfall is the lower level with a breathtaking height of 85 meters. On the farm Planatscherhof, now in the summer we are busy with the hay harvest on the field and leaves work on the vineyard. Yet, if we can spare some time, we will accompany you to our alpine hut.
Hiking in natural surroundings
In the alpine regions, the high plateau of Barbiano and the Corno del Renon count among the most popular destinations for hikers and nature lovers. The so-called "Keschtn Path" starts in Varna and via Barbiano/South Tyrol leads all the way to Bolzano. "Keschtn" are edible chestnuts, which the place is known. During a Val d'Isarco Törggelen evening in a traditional tavern, like the one at the farm Planatscherhof, the local specialties will taste even better. The Villandro Alp, Alpe di Siusi, Val Gardena and the Nature Park Puez-Geisler are beautiful hiking areas in a radius of 10-20 kilometres.
Water fun and cultural experiences during summer holidays in Barbiano/South Tyrol

During your summer holiday in Barbiano/South Tyrol no day will be the same. At the Lake of Fiè, the Caldaro Lake and the lakes of Monticolo you will find crystal clear bathing waters in South Tyrol. Old buildings like the Castel Trostburg, the Monastery of Sabiona and the Three Churches will take you to a bygone era. The historic city centres of Bressanone and Brunico invite you to a stroll, while the Mediterranean charm of the botanical garden of Castle Trauttmansdorff welcomes you to the spa town of Merano. Holiday fun for the entire family is guaranteed in the Aquarena in Bressanone. In the South Tyrolean capital – Bolzano – the Archaeological Museum invites you to a visit. Here you can admire the glacier mummy "Ötzi", and then take a stroll through the winding streets of the medieval city centre. Exciting tours will take you into the silver mine in Villandro and Mineral Museum in Tiso.